Looking for the cheap and best teeth whitening treatment in Dubai, UAE? Look no further!
Teeth whitening transforms your discolored teeth into bright radiant teeth and makes you smile confidently and improve your overall appearance. Teeth discoloration is caused due to many reasons like smoking, drinking coffee, tea, aging, maintaining a bad oral hygiene, etc.,. You have multiple options for teeth whitening in Dubai. The cost and duration to achieve the desired results depends on your preferred treatment type to whiten your teeth. It can either be done in-office or at-home. A consultation with the dentist will help you determine the most effective teeth whitening treatment suited for you. Some dental procedures like veneers, bonding, braces removal, etc., will require a teeth whitening treatment.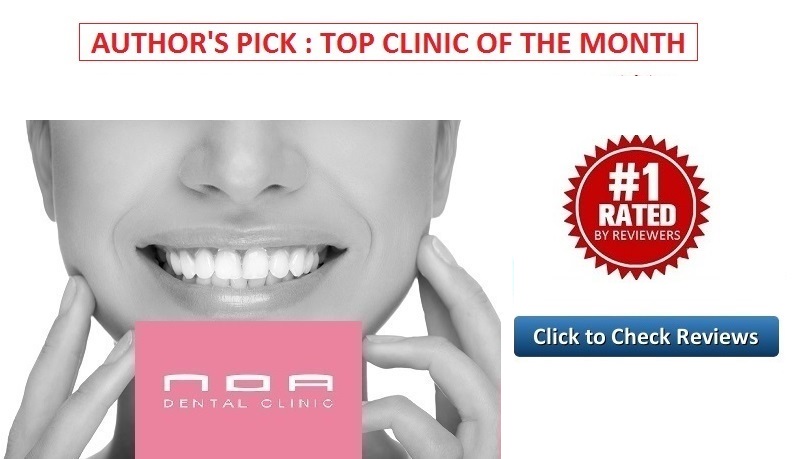 In-Office teeth whitening :
The in-office teeth whitening method is recommended for most patients as you can get quick, painless and perfect long lasting results under the watchful eye of a well trained dentist in Dubai. You have the option to transform your teeth up to 5 shades whiter!
Beyond teeth whitening procedure :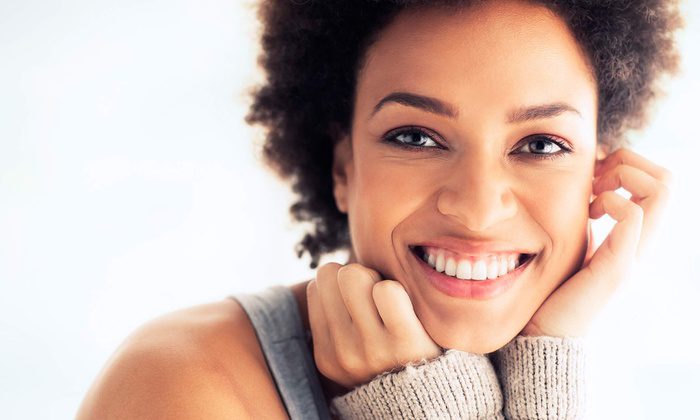 The entire Beyond teeth whitening procedure takes just around 1 to 2 hours to achieve the desired results if you are assessed as a suitable candidate for the procedure by your dentist and costs around 700 AED depending upon the dental clinic in Dubai. Beyond teeth whitening cannot be done on patients with sensitive teeth or weak gums. If you have a severe case of fluorosis you cannot undergo this procedure and may opt for veneers. This procedure is also not recommended for children under 13 years or pregnant or lactating women. It will be difficult for patients with gag reflex to undergo the full procedure. If you currently wear crowns, veneers, bonding material, etc., your dentist will be able to suggest the best option suited for you like matching the color or replacing them as teeth whitening products will work only on natural tooth enamel and dentin only.
Cleaning the teeth to remove stains and hardened plaque before the session is recommended to achieve the best possible results. Retractor and a protective gel layer covering the lips and gums are applied. Once that is done, Beyond whitening gel (Hydrogen Peroxide based) is applied on the front surface of tooth. Beyond ultraviolet light is set in front of your teeth for 15 minutes so the gel can remove the stains by penetrating into the enamel by temporarily dissolving the dental pellicle (which will naturally form back around 48 hours later). Minimal heat is produced by the Beyond bleaching light 3 to 4 fifteen minute sessions will complete the procedure and your dentist will apply a gel to reduce teeth sensitivity. You may opt for the Beyond take home touch-up kit. It includes whitening trays made from the impression of your teeth to maintain your results. It also has a desensitizing solution that can be used immediately after the treatment.
Post treatment care after a teeth whitening procedure:
1. Strictly avoid smoking as it will stain your teeth. Avoid tea, coffee, wine, aerated drinks, acidic food, spicy food, extremely hot or cold food or beverages for the duration advised by your dentist after the treatment. Your dentist will provide you with a post treatment care list. Brush and floss regularly to maintain the results of your teeth whitening treatment.
Advantages of Beyond teeth whitening  :
Teeth whitening results are not permanent but Beyond teeth whitening results last for years by maintaining good oral hygiene and visiting your dentist in Dubai periodically to clean your teeth. This procedure is better than laser teeth whitening as it can produce results up to two shades better than the laser method and is also more comfortable as it produces less heat when compared to laser teeth whitening.
Laser Teeth Whitening :
Laser teeth whitening procedure is almost similar to the Beyond teeth whitening procedure but uses heat instead of ultraviolet light to activate the peroxide gel to whiten your teeth. It is cheaper than Beyond teeth whitening procedure and the price ranges from 700 AED to 2000 AED depending upon the dental clinic in Dubai.
In-Home Teeth Whitening :
Your dentist will take an impression of your teeth and will provide a custom fit bleaching trays. While Beyond or Laser teeth whitening treatments provide results within 1 to 2 hours, in home teeth whitening treatment will provide similar results in 2 to 4 weeks if you wear the bleaching tray everyday as guided by your dentist and follow good oral hygiene. It costs around 1000 AED to 1500 AED depending upon the dental clinic in Dubai.
Our Reader Score
Visitor Rated