Dental implants are classified mainly into two types namely Endosteal implants & Subperiosteal implants. You need to discuss with the periodontist which one of these will be the most suited and safe for your case during your dental consultation. Dental implants cost in Dubai starts at 6500 AED and may go up based on the complexity of your case. Dental implants are titanium metal frames and ceramic materials that are surgically positioned into your jawbone like the root of your tooth by a trained general dentist or specialized oral surgeon – periodontist. Replacement teeth – dentures, bridges and crowns are fixed over the implants to blend with your existing teeth. Dental implants are the replacement for traditional dentures and the main advantage is that they are firmly fit as they are fused with your jawbone and hence they are non removable. You can speak and eat normally. Traditional dentures are replacement for several teeth while the dental implants can be opted for specific tooth for a natural look and feel.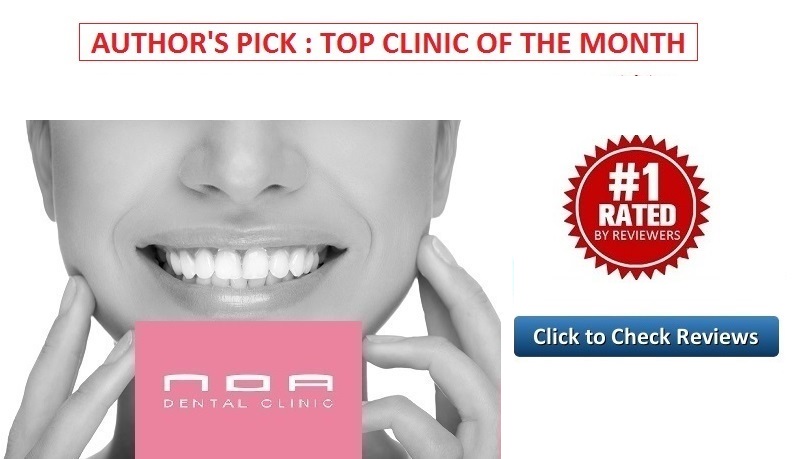 Advantages of Dental Implants :
Unlike ordinary bridges, no adjacent tooth is needed for dental implants. Hence you can protect your existing healthy tooth & maintain the strength of your jawbone.
You get a natural looking teeth. There is zero chance of cavity as the implant restored crown is artificial.
Does not require removal like traditional dentures as they are fit permanently.
Dental implants last for a very long time with good oral hygiene, proper care and regular visit to your dentist.
No disturbance while speaking or eating with dental implants unlike traditional dentures.
Disadvantages & Side effects of Dental implants :
If you have weak gums or jawbone or a periodontal disease you cannot undergo a dental implant treatment. Patients with uncontrolled diabetes, chain smokers and people who had undergone radiation therapy are not ideal candidates for dental implants.
Swelling occurs the day after your procedure. Even though local anesthesia is administered during the treatment a slight pain & discomfort is felt the following day.
Treatment completion will take around six months for the jaw bone to heal around the implant. Dental bridges are much cheaper and also the treatment duration is highly reduced.
Dentures act as a replacement for your missing teeth. They are removable but are never the same as natural teeth even though they provide a natural look. You can either go for a full denture or a partial denture based on your requirement and cost factor. You have to consult with your dentist before choosing any one of them. The cost of getting a complete denture in Dubai UAE starts from 4000 AED and the price varies across the dental clinics. The cost of Partial dentures starts at 160 dirhams per tooth. The starting price for Denture repairs is 250 AED.
Below picture shows the patient's teeth appearance before & after undergoing a dental implant treatment.